New Website and Happenings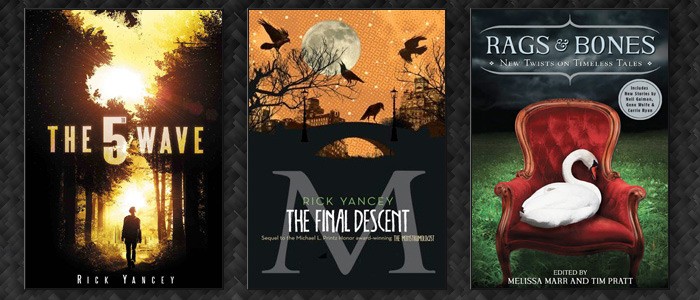 ---
---

It's about time I got around to a website overhaul.
What do you think?
With less than thirty days until publication of THE 5TH WAVE, I am my usual mix of distraction, worry and nervous anticipation. It's my baby's coming-out party! The tour dates are lining up (London! Dublin!). The early reviews are in (They like it! They really like it!). The only thing left to do is chill the champagne and get the airsickness bags ready.
Also on this year's calendar is the fourth and final (sob) Monstrumologist novel, THE FINAL DESCENT, which concludes the adventures of Pellinore and Will. Will the conclusion of this monstrous saga shock you? YOU BET IT WILL. I plan to blog a bit more about my thoughts on this series, how it began, what it evolved into, and why I think it was so important to write. Monstrumology Lives!
Also on deck for the fall is a short story called When First We Were Gods, to be published in an anthology entitled RAGS & BONES, edited by Melissa Marr and Tim Platt, with stories by Neil Gaimon, among other stellar literary types. When First has already been optioned by Lionsgate Films! I was very pleased that the editors (superlative writers themselves) asked me to participate.
Stay tuned to the site for the latest in tour dates and book news.